Karnataka: 'Swachhata Hi Seva' Creates Ripples In Udupi District With 500 Kilograms Of Plastic Waste Being Collected From The Backwaters
Posted On: 30 SEP 2023 5:00PM by PIB Delhi
In the state of Karnataka, a special cleanliness drive was organized by the Zilla Panchayat Udupi, in collaboration with Kotatattu and Kodi Gram Panchayats, together with the Saligrama Kayaking Point under the 'Swachhata Hi Seva' Campaign at the Saligram Kodi backwater point. The district administration along with Zilla Panchayat chose this particular location for cleanup due to the garbage accumulation in the popular tourist spots of the backwater. The event observed participation of various dignitaries and community members, making it a significant effort in promoting cleanliness and environmental awareness.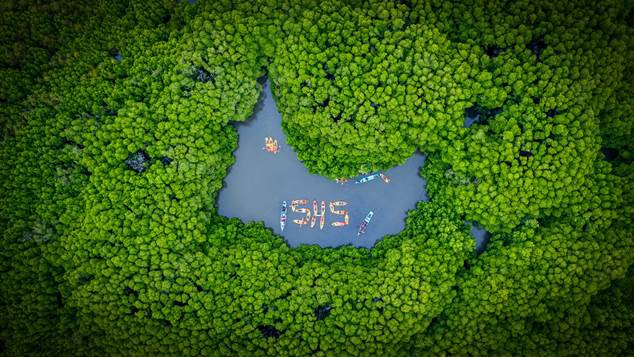 The event commenced with a Swachhata oath-taking ceremony and the hoisting of the national flag, emphasizing the commitment to cleanliness and environmental preservation. During the event, an impressive 500 kilograms of plastic waste and other debris was collected from the backwaters. This collected waste was subsequently sent to the Solid Waste Management (SWM) center for proper and scientific disposal.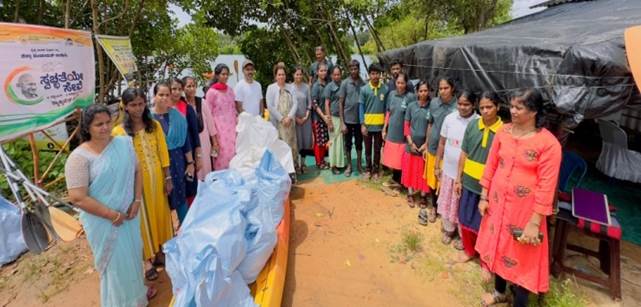 The primary objective of this event was to raise awareness among both tourists and the local community about the importance of preventing water pollution. By involving a diverse group of participants and collecting a substantial amount of waste, this initiative demonstrated a strong commitment to safeguarding the environment, especially the backwater ecosystem, and fostering a sense of responsibility towards our natural surroundings. Such events are crucial in promoting environmental sustainability and encouraging responsible tourism practices in the region.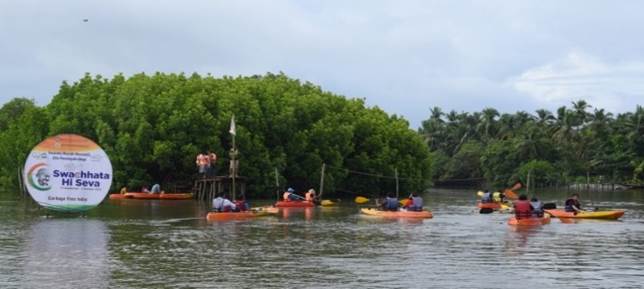 Distinguished participants included Smt. Vidya Kumari, the Deputy Commissioner of Udupi, Prasanna H, the CEO of Zilla Panchayat Udupi, Rashmi AC Kundapura, A Srinivas Rao, the Nodal Officer of SBM-G Udupi, members of the PRI (Panchayati Raj Institution), GP (Grama Panchayat) officials from Kodi and Kotathattu GP, local students, members of SHG (Self-Help Groups), and sanitation staff. In total, approximately 70 participants joined hands for this meaningful initiative.
*******
Anubhav Singh
(Release ID: 1962376) Visitor Counter : 66